"Training gives us an outlet for suppressed energies created by stress and thus tones the spirit just as exercise conditions the body." – Arnold Schwarzenegger
We've put together a list of some of our favourite fitness spots in Liberty Village, as we believe fitness and exercise are crucial for your physical and mental well-being. Whether you are looking for top recommendations for yoga, rock-climbing, karate or high-intensity training programs, we've got you covered! All of our spots are dedicated to helping you live your best life and will help you look and feel good while doing it!
Location: 47 Fraser Ave
For all the pure-hearted yogis out there, this yoga studio is one of the best in Liberty Village. Pure Yoga promotes diversity for every age and size, single or divorced, student or employed, beginner or expert, their goal is to share their passion for yoga to everyone. They feature an intro offer with unlimited yoga sessions and the opportunity to try every class within one month! Feel free to take a look at their website for more info.
Location: 171 East Liberty St #126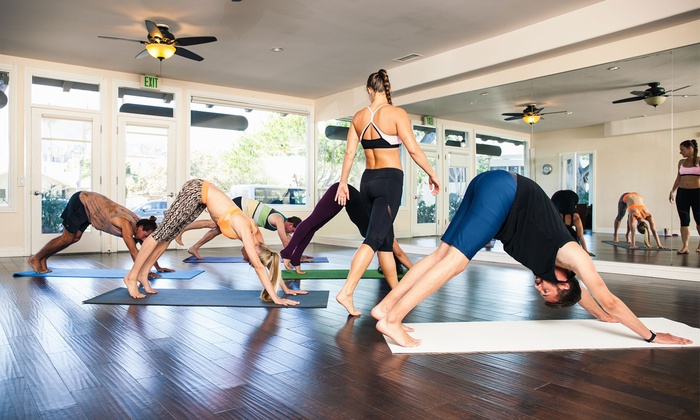 Oxygen Yoga & Fitness is your community yoga studio located in the Liberty Market Building. They offer a one week trial for new members for only $10. They specialize in modern yoga infused with fitness at over 50 locations across Canada. If you're looking for sweaty intense yoga, this is the place for you!
Location: 171 E Liberty St #124
Are you ready for high-intensity fitness? F45 Training is a global fitness community specializing in results-driven workouts. It is designed to provide a hardcore team-building full-body workout to improve your energy and metabolic levels. Their mentality helps to enhance community members' lifestyle physically and mentally. They aim to help their members burn up to 750 calories during a 45-minute workout session. Check out their website to sign up for an intense workout!
Location: 85 Hanna Ave
If you're looking for a 24hr gym, Goodlife Fitness allows you to work out any time of the day! They provide access to various programs, services, amenities and offer a great 14-day trial for only $14 valid per person. Get fit and work out any time of the day at Goodlife Fitness!
Location: 29 Fraser Ave
Are you ready for the best rock-climbing experience possible? Joe Rockhead introduces safe and technical indoor rock climbing with top-roping and bouldering. They pride themselves on high-standard safety and comprehensive beginner lessons. If you're a lover for rock climbing, Joe Rockheads will be your go-to!
Reebok Crossfit Liberty Village
Location: 37 Mowat Ave
This is another quality gym focusing on high-intensity workouts allowing you to achieve your fitness goals. They do that by specializing in a Train Smart program and providing you with fitness coaches to boost your stamina, energy, and confidence. Become a member here and get ready to become a new you!
Location: 118 Atlantic Ave
If you're looking for something fun and feisty, Super Kick Karate develops your inner focus and physical strength. There are classes such as teens and adults martial arts, kickboxing, and children's Little Dragon program. Not to mention that all birthday guests receive a FREE two-week pass and a martial arts uniform! Check out their website for more info.
We want our fellow Liberty Villagers to focus on health and fitness while practicing mindfulness. The purpose of this article is to provide you useful resources for fun and challenging fitness classes and programs in Liberty Village. Feel free to leave a comment and let us know if you have any other suggestions for the next article!
We dare you to challenge yourself and get out of the comfort zone!
"Action is the foundational key to all success." — Pablo Picasso