Subscribe to our eNewsletter!
Join our popular eNewsletter list. Receive monthly updates on all the fun stuff happening in Liberty Village, Toronto's best neighbourhood.
Got a new puppy? Getting ready to hit the town with your dog? Liberty Village is home to more and more dogs every year, and the neighborhood is adapting to meet their needs. The people of this community love their dogs and want to ensure they're getting the best life possible. 
From pet supplies to socialization to health and wellness, there are a lot of factors to consider as you raise your dog. This guide can help you figure out where to go in Liberty Village to ensure your dog is getting well-rounded care.  
Liberty Village Park is a beautiful place to take a walk. Be sure to keep your dog on its leash in this area, as it's not one of the off-leash parks of Liberty Village. Remember to pick up after your dog and dispose of waste in the green bins provided by the city. 
Incoming improvements to Liberty Village park include new seating, pathways, and landscaping. Construction is set to be finished in summer.
If you're looking for an off-leash location, you can head to Liberty Village Dog Park or Bill Johnston Dog Park. Just a block away is Stanley Park, which has a popular off-leash area that's perfect for socialization. 
If your busy schedule doesn't permit regular walks, Village Dog Pack is the business for you. They also offer pet sitting, which includes pick up and drop off, and walks from 10:30am to 4pm daily. They also have a special package on wedding day chaperoning if you want your dog included in your wedding! 
Village Dog Pack exclusively serves Liberty Village, with the goal of socializing your dog with other dogs in the community. They offer pack walks with up to 5 dogs, taking care to make sure that all the dogs in a pack get along well. They are passionate about providing the best possible care for your dog. 
Phone: 416-669-2497
Email: [email protected]
Website: villagedogpack.com
When it comes time to get your dog groomed, look no further than Spaw Boutique. Run by Eve MacArthur, all of the groomers at Spaw Boutique are highly skilled at the technical grooming methods for every breed.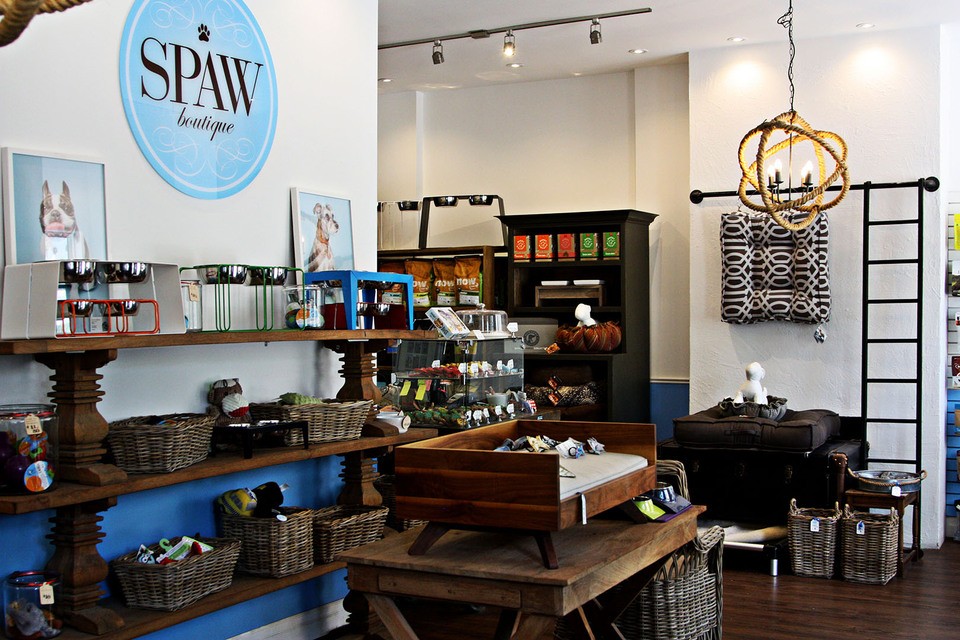 Spaw Boutique's various packages include nail care, ear cleaning, shampoo & conditioner, fluff drying, hair cut & styling, and more. They also offer specialized services for dogs with special needs. 
Spaw Boutique is open 7 days a week so you can book an appointment whenever your schedule permits. Call to schedule an appointment with their exceedingly competent team of groomers.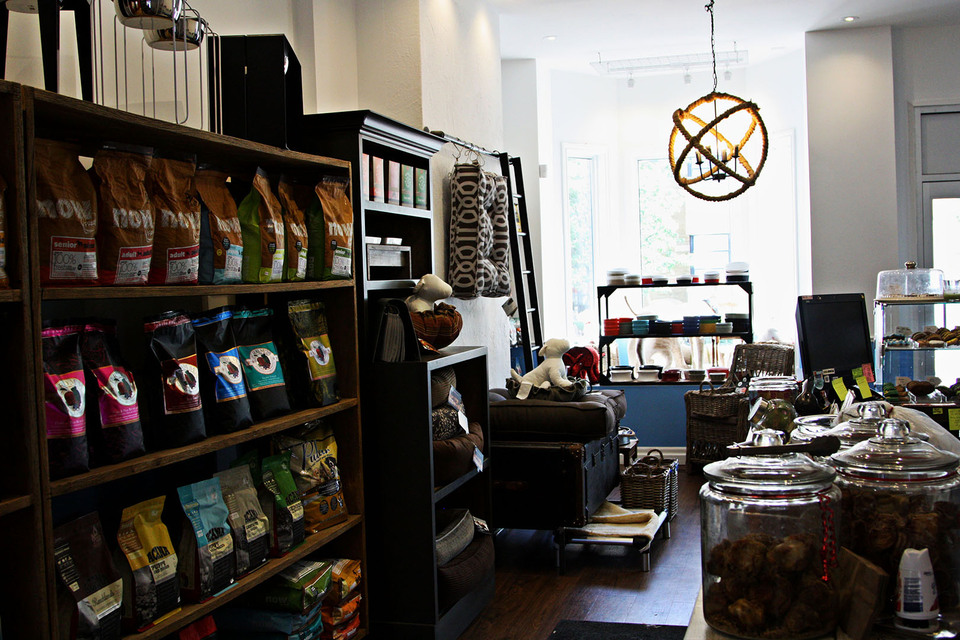 Location: 85 King Street West
Phone: 416-366-7729
Email: [email protected]
Website: spawboutique.com
For all your doggy daycare needs, look toward Pack of Paws. Their aim is to provide a safe and comfortable experience for local dogs, so they can socialize, exercise, and maintain a routine. They take excellent care of the dogs that come to them so that you can go about your day without worry! 
They offer a single-day rate or a discounted package of 10 or 20 days. If you need your dog cared for over an extended amount of time, they offer homestyle boarding at a per-night rate. If you have multiple dogs, you'll get a 20% discount on all their packages. 
Daily operations run from 7am to 6:30pm on weekdays and 9am to 4:30pm on Saturdays. 
Location: 105 Jefferson Avenue
Phone: 416-588-7297
Email: [email protected]
Website: packofpaws.ca
We all worry about our pets' health. With a reliable animal hospital nearby, that's one less thing to worry about! Owned and operated by Dr. Ellen Kinzl, Liberty Village Animal Hospital is a spacious facility staffed with a family-style team of board-certified specialists. 
LVAH offers many services including nutritional counselling, bloodwork, dentistry, surgical care, and more. The team places high emphasis on preventative care, so you can be sure that your dog's health is consistently in top shape. 
Location: 171 East Liberty Street, Unit #120
Phone: 647-925-3878
Email: [email protected]
Website: libertyvillageanimalhospital.com
Final Thoughts 
This spring, treat yourself and your dog to the best that the neighbourhood has to offer. Liberty Village has a wide range of locations and businesses suited to the needs of every dog in the area. 
Raising a dog will always have its challenges, but the helpful community of pet owners in Liberty Village makes everything easier. It takes a village to raise a dog, and Liberty Village has everything you need.